Help a Gallaudet Student Get a Passport!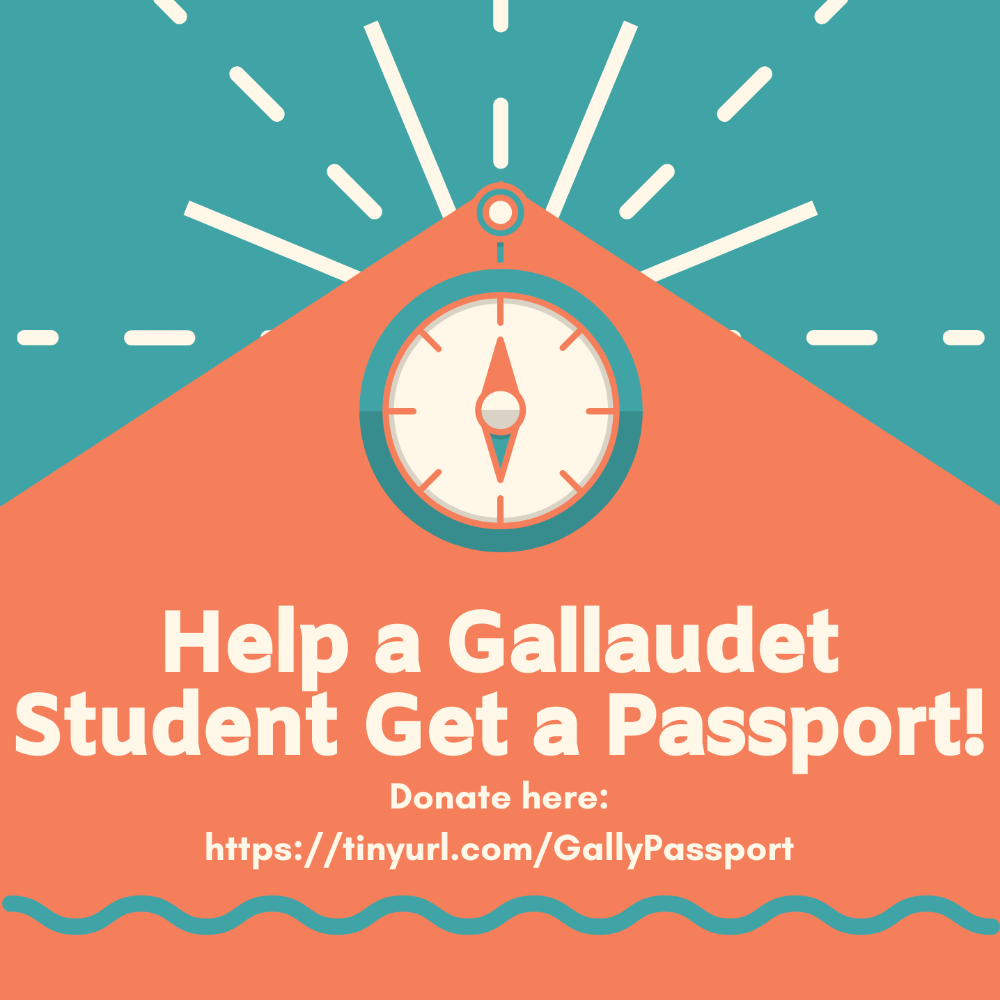 Would you like to help Gallaudet students obtain their passports? An organization called CIEE will pay for 75 Gallaudet students to receive a United States passport. The Office of International Affairs (IA) wants to build on their generosity by funding an additional 25 passports through community donations.
CIEE's "Passport Caravan" is sponsoring passports for 10,000 students around the country as part of its participation in the national Generation Study Abroad initiative. CIEE will arrange for passport agents to come to campus on Friday, January 24 to process students' passport applications, and will send CIEE staff to facilitate the event. RSIA also will have representatives from the Fulbright, Gilman, and Boren scholarship programs to showcase some of the opportunities that await our students.
Students at Gallaudet are eager to travel and study abroad. One of the biggest barriers to participating in a study abroad program is the lack of a passport. Help us lower a barrier to study abroad and help us increase the number of Gallaudet students who are connecting with deaf communities around the world as they become global citizens!


Thank you for your generosity!