Comparative Sign Language in London
PROGRAM OVERVIEW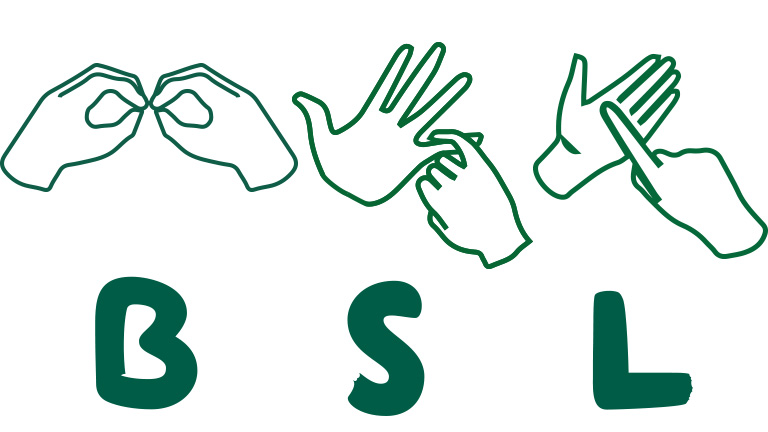 This program is designed and managed by the University of Pittsburgh and open to Gallaudet students. This four-and-a-half week, six credit program, based in the heart of London, will give you the opportunity to examine the differences in British and American Sign Languages as well as British and American Deaf Culture. Designed for students who have completed at least ASL 0002 (native and fluent signers are eligible), you'll have the opportunity to practice your ASL skills both in and out of the classroom - the program is "voice off." University of Pittsburgh professors Deb Hast and Ken DeHaan will teach a course comparing the structures of of ASL and BSL, the literature of both languages, and the cultural similarities and differences within Deaf cultures on both sides of the ocean. The second course, taught by faculty at the Deafness Cognition and Language Research Centre at University College London, will give you the opportunity to learn basic BSL and practice with members of the local Deaf community. Outside of the classroom, you'll have the opportunity to experience London through a signed lens. Tours of various museums, the Tower of London, and more, will all be conducted or interpreted in both ASL and BSL.
LOCATION INFORMATION
If your first thoughts of London are the Royal Family and Downton Abbey, prepare to be blown away. English history and culture are juxtaposed against streets filled with black cabs and lined with ethnic restaurants from Algerian to Indian to Vietnamese. The birthplace of the English language is now home to speakers of more than 30 other languages – including British Sign Language. Skyscrapers tower over 17th-century buildings while Big Ben overlooks the River Thames.
Study abroad with Comparative Sign Language in London and explore Deaf culture in one of the most diverse cities in the world.
ACADEMICS
ASL 1909: ASl-BSL Language, Culture, and Linguistics: This course examines American Sign Language (ASL) and British Sign Language (BSL); and American Deaf culture and British Deaf Culture through first-hand experience. This course will encompass everything learned from ASL courses at University of Pittsburgh and apply it to real world experiences that will be available during the ASL International Field Project. This will be accomplished through signing skill assignments, Deaf interaction/participation, and observation.

ASL 1901: Topics in Sign Language: British Sign Language: Work with professors from University College London's Deafness Cognition and Langauge Research Centre to learn basic British Sign Language skills!

Link to the program website: http://www.abroad.pitt.edu/signlanguage
Location: London, United Kingdom
Dates: Wednesday, May 16, 2018 - Friday, June 15, 2018
Estimated Cost for Gallaudet Students: $6,799
Application Deadline: January 28, 2018
You'll Find Out if You're Accepted: February 7, 2018
You need to commit to the Program: February 16, 2018

As a part of your program fee, the following are included:
Tuition for 6 University of Pittsburgh credits
Shared accommodations in apartments around London
International travel health insurance for the duration of the program
Class related activities such as visits to local museums
Opportunities to connect with members of the local Deaf community including professors specializing in BSL
Interpreted theater performance
Interpreted tours at local museums
Additional class and cultural activities
While your program fee will cover most of your expenses, keep in mind that you are also responsible for the following:
Roundtrip international airfare to London ($1,000-$1,200)
Study Abroad Administrative Fee ($300)
Meals and personal expenses
Tube Pass ($200)
Passport fees
How to Apply?
All students interested in applying must first make an advising appointment with the Coordinator of Education Abroad.
You'll fill out a basic application on the Gallaudet website by clicking apply now below.
The Coordinator of Education Abroad will send you the link to finish your application on the University of Pittsburgh study abroad website.